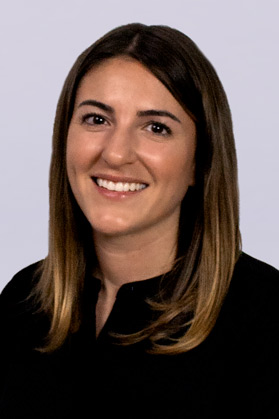 Gianna is a Senior Lead Planner for Facet and a CERTIFIED FINANCIAL PLANNER™ with over six years of experience. Prior to joining Facet, Gianna worked for a large family-owned bank as a financial planner for high net worth clients. She is passionate about financial wellness and firmly believes in Facet's mission to provide comprehensive planning to individuals and families regardless of their wealth level. Outside of work Gianna enjoys seeing live music, practicing yoga, and spending time outdoors with her dog, Moe.
Education: St. Bonaventure University (BA)
View my professional bio information and my Form ADV Part 2B
"Luck is what happens when preparation meets opportunity." -Seneca
Vacationing in Sayulita, a vibrant surfing village along the Pacific coastline of Mexico.
At the top of Mt. Elbert. The highest point in Colorado!
Capturing the incredible fall foliage while backpacking in Aspen.
A beautiful winter hike up to Lost Lake in Nederland, Colorado.
What's the last book you read?
Atomic Habits by James Clear.
If you could visit anywhere in the world you've never been, where would you go?
The Patagonia region in South America.
What was the best concert you ever attended?
I recently got to see some of my favorite bands play on the beach in Mexico. It was an amazing experience!
What are you passionate about?
Besides financial wellness, I am passionate about volunteering in my community. I currently spend time every week at a farm sanctuary helping to care for neglected, abused and at-risk farm animals.